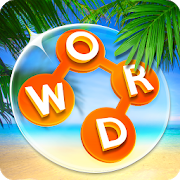 Here you can find all the answers, cheats, and hints to help you out on that tricky Wordscapes Puzzle. If you have any questions, then contact us below. Remember, Have Fun!
NOD ROD NOR CON COO DON CORD ODOR CORN DOOR DONOR CONDO CROON CORDON CONDOR
Also, you can checkout our page on all the Tips and Tricks. We cover different strategies, so that the puzzles become easier. Wordscapes is a fun game and we hope you enjoy our page. Thanks for stopping by.